En inhalator mod migræne, en ny energiløsning i Nordhavn, en dansk cykelsti i Kina og det ikoniske Velux-vindue er blandt vinderne til dette års Danish Design Award.
Siden 2016 har Dansk Design Center og Design Denmark hyldet værdiskabende dansk design. Mandag aften var det igen blevet tid til at uddele de 14 guldfarvede awards i Industriens Hus i København, da Danish Design Award blev afholdt for fjerde gang.
Med Danish Design Award ønsker Dansk Design Center og Design Denmark at sætte fokus på effekten af design, der skaber værdi i hverdagen, samfundet og erhvervslivet.
"I år ser vi danske designere shine med deres dybe forståelse af, hvordan design kan være med til at gøre verden til et bedre sted for den enkelte og for samfundet. Her er høj kvalitet i idé, udførelse og den æstetiske stillingtagen både i livsstilsrelaterede produkter og digitale løsninger," fortæller Abelone Varming, der er adm. direktør hos Design Denmark.
Prisens 14 kategorier spænder fra design, der skaber arbejdspladser eller sparer ressourcer, til design, der skaber bedre sundhed eller udgør et visionært koncept.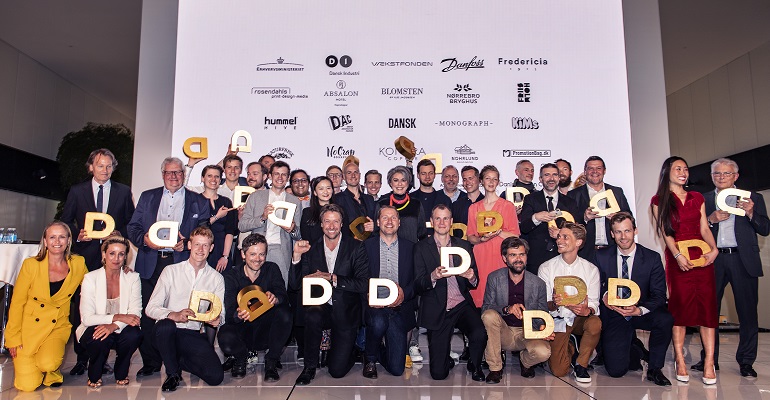 Vindere af Danish Design Award 2019
BETTER LEARNING – Nordic Rebels 2018
BETTER WORK – Sitecover
FEEL GOOD – Flindt Wall
GAME CHANGER – The Orb
HEALTHY LIFE – Rehaler
LIVEABLE CITIES – Xiamen Bicycle Skyway
MESSAGE UNDERSTOOD – Kofoeds Skole
OUTSTANDING SERVICE – My Digital Care Guide
SAVE RESOURCES – Upcycle Studios
ICON AWARD – The Velux Window
NEW JOBS – Lakrids by Bülow
YOUNG TALENT – Maria Viftrup
VISIONARY CONCEPTS – EnergyLab Nordhavn
PEOPLE'S CHOICE – SubReader
Du kan læse mere om årets vindere her.